Archived article
This article has been archived. For more information on archiving, see the Archives.
Reason: No reason has been given. Please replace this template with {{Archived|Reason}}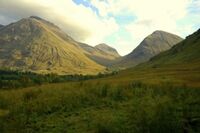 The
Nezghan Fields
are a collection of large, open fertile fields in
Andavronia
. 5/7th of the total Andavronian food production originates from here and it is home to many villages, towns and cities.
Thereth: A commercial hub situated in the center of the continent and it is well known for the saying 'All roads lead to Thereth'.
Notable Individuals
Edit
Ad blocker interference detected!
Wikia is a free-to-use site that makes money from advertising. We have a modified experience for viewers using ad blockers

Wikia is not accessible if you've made further modifications. Remove the custom ad blocker rule(s) and the page will load as expected.